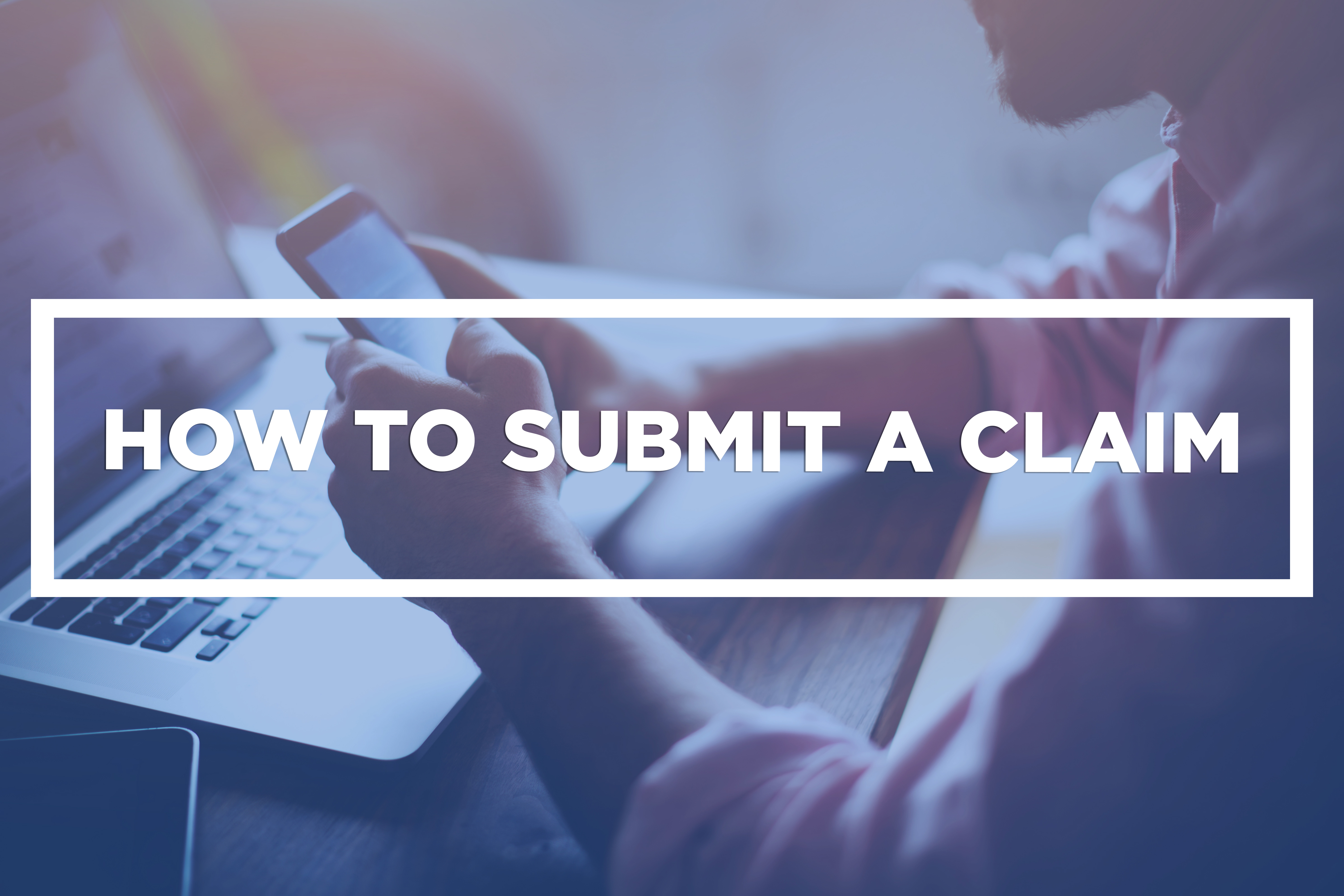 Step-by-step instructions on how to submit a claim via our customer account portal
If you have a Safeware product protection plan and are wondering how to submit a claim after an incident, then you've come to the right place! And, if you don't yet have a product protection plan with us, then hopefully this page will give you valuable insight into Safeware's intuitive claim submission process.
Remember: If, at any step in this process, you encounter a question or concern, then you always have the option to talk through your claim with a human being. Our Solutions Center experts are available during business hours to help make this process as simple as possible.
You can search for your product protection plan right from our website. Simply input your last name, telephone number, and zip code to get started.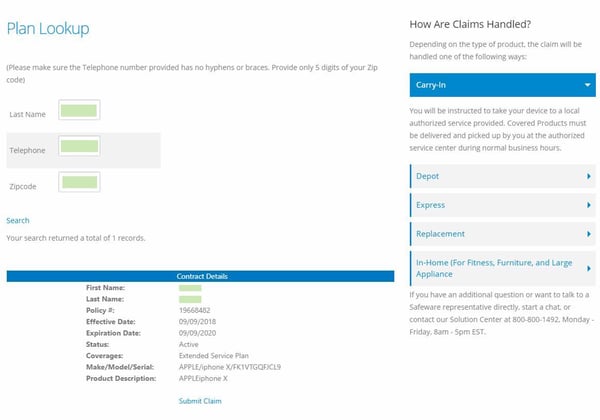 2) Review or provide your contact information.
Make sure that your phone number and email address are up-to-date so that we can provide you with timely notifications and status updates. This is also where you can fill in the details for your covered product.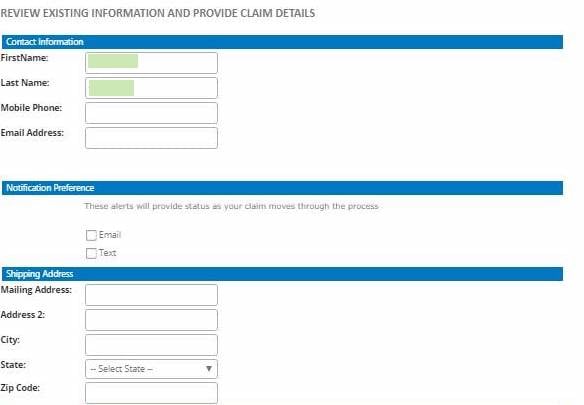 3) Tell us about the incident.
Help us understand what happened. In addition to your written description of the incident, this is also where you can upload images to show our adjusters the damage and/or issue.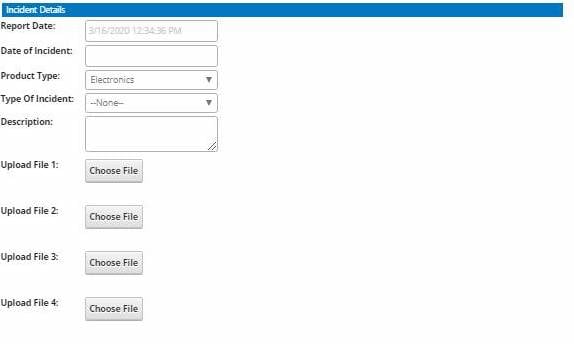 4) Submit your claim!
Once you click submit, you'll be automatically redirected to a page confirming that your claim has been submitted successfully. Now you can sit back and relax! A member of our team will reach out to give you an update within one business day.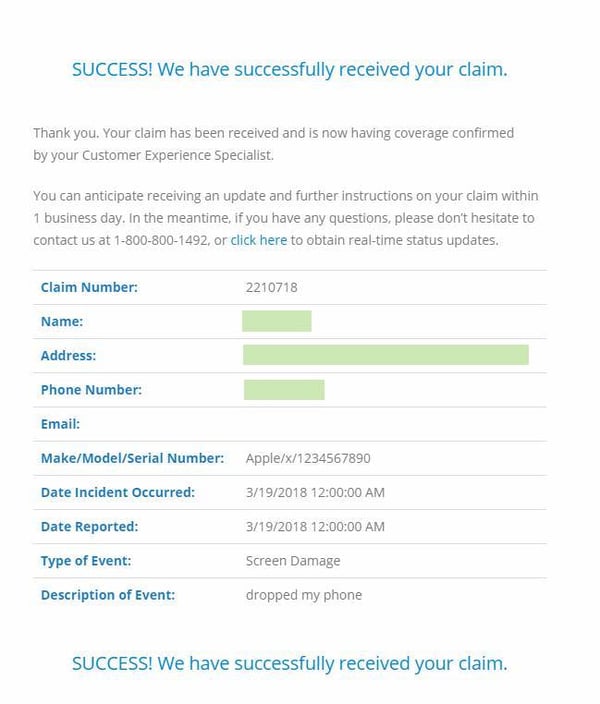 Questions?
We're just a phone call away! If you encounter anything that feels confusing, then simply give us a call. Our phenomenal customer service representatives in the Safeware Solutions Center are ready to help you submit your claim. Safeware is committed to giving you the best possible customer experience!