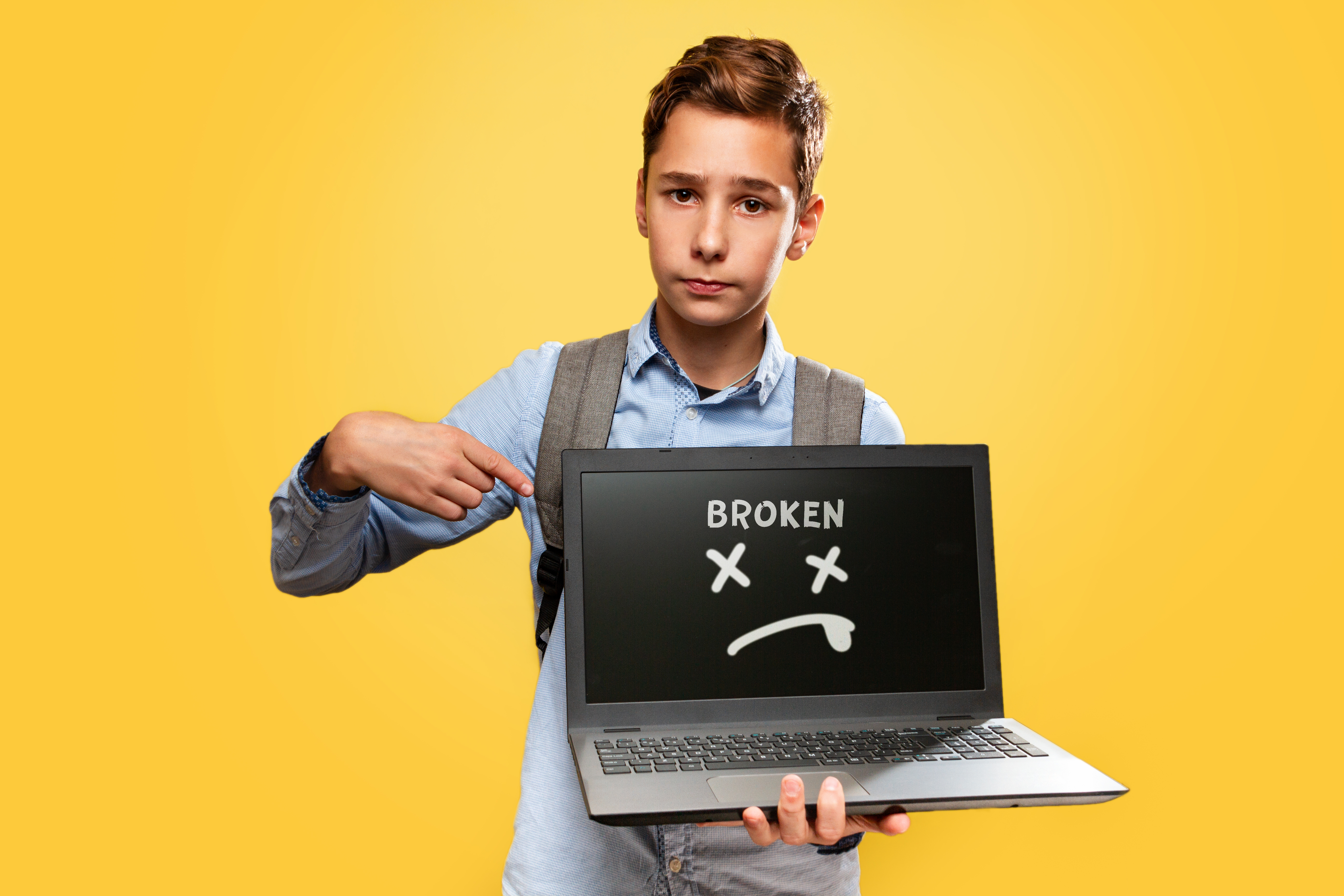 As you know, owning and implementing K-12 technology programs is no easy task.
Budget planning, device procurement, broadband services, network infrastructure, insurance, and repair services are all program elements you must lead, each with their own set of considerations and requirements.
And on top of that, the complexity only grows as you add in parents, local politics, generational differences, and changing expectations, just to name a few.
Have an RFP Process Requirement?

We understand many schools are required to follow a strict RFP process which only further complicates your responsibilities. But we are here to help!
Safeware has created an RFP template based on our extensive experience with other K-12 partners like you. The template will help you streamline the RFP process and help ensure your program is:
Legally compliant and underwritten
Tailored for your specific needs
Supported with a partner who understands the environment
FAQ's About the K-12 Device Protection RFP Template
"What program customization options are available that we should consider?"



Local pickup and dropoff options for repairs: helps eliminate shipping delays and the need for printing shipping labels. This also helps repairs stay within the community and supports local businesses!

Device case options:

reduces your overall risks by providing integrated case solutions

Tech support:

provides a reliable source for support and offloads much of those troubleshooting responsibilities from you and your team

Unique

coverage: flood, theft, fire, etc. are not always covered under standard programs, be sure to vet what is available

Flexible term lengths:

there is no one size fits all, your school may need 4 months or 4 years and you should have a program to fit your specific needs

"What is an "AM Best" Carrier and what are the benefits?"



AM Best's credit ratings are an essential tool to help consumers assess an insurer's financial strength, creditworthiness, and ability to honor obligations to policyholders worldwide. Unless the obligations from the protection plans are insured by an insurance company, those company obligations are dissolved when the company goes out of business.

"Do I need my legal team to review the paragraph below the timeline?"



Yes! While we have provided a standard RFP disclaimer you should always have your legal team customize this for your specific situation.

"What red flags should I look out for in our RFP responses?"



Failure to provide insurance licenses

Not properly licensed and approved to provide the plan in your state

Companies who have been in business less than 5 years (a general rule of thumb)

Companies not willing to provide references


Safeware is here to help! Please don't hesitate to contact us with any additional questions you may have.