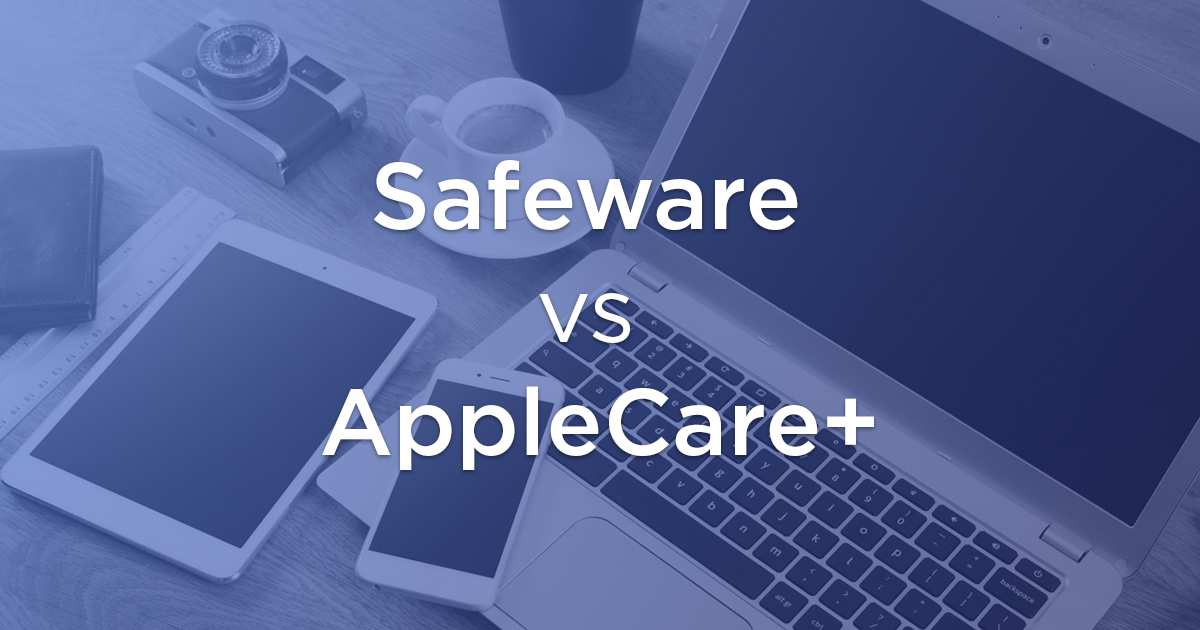 How do these two product protection offerings stack up?
A new Apple desktop, laptop, tablet or phone is a massive investment. But what is the best way to protect that purchase? Do these product protection plans charge service fees? How do you know which plan is the best fit for your unique circumstance?
We have the answers to your questions! In this post, we break down the fine print in both the Safeware and AppleCare+ terms and conditions so that you can make an informed decision about your product protection solution.
Who is Safeware?
Having pioneered the technology insurance industry in 1982, Safeware is one of the most recognized names in product protection. We've been protecting technology since the dawn of the technical age, and we do so while upholding the highest standards of customer service.
What is AppleCare+?
Most Apple products are automatically packaged with AppleCare, which is a limited warranty with one year of hardware repair coverage. AppleCare+ is different — it is Apple's option to extend and expand coverage past that first year.
In the event of an incident, what are the service fees?
With a Safeware product protection plan, we never charge you a service fee for a covered repair. We strongly believe that avoiding expensive repairs is your whole motivation to buy a product protection plan! That's why you'll never get an unexpected bill from us.
AppleCare+, on the other hand, charges additional service fees in the event of a covered repair. For example, the service fee for screen damage on a new iPhone would be $29, and any other accidental damage repairs could cost you up to $99!
How do you know which plan is the best fit for your unique circumstance?
While AppleCare+ may be marginally less expensive than Safeware at the point of purchase, the AppleCare+ fees stack up every time you experience a covered event. But, when you invest in Safeware product protection from the outset, then you never have to worry about more service fees down the road. We've got you covered!
Over the next few weeks, we'll explore a series of case studies that compare AppleCare+ to Safeware's product protection plans — from a liquid spill on an iPhone, to screen damage on an iMac. We're here to help provide you with the best information for your informed decision.